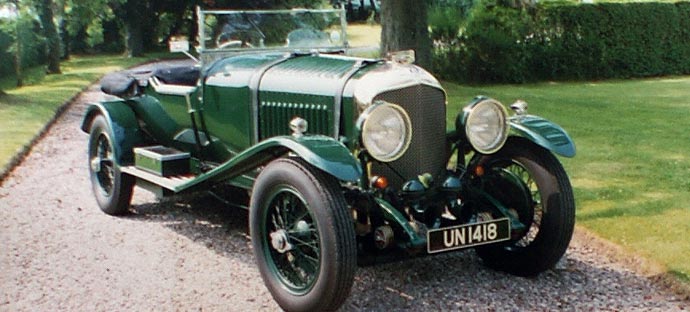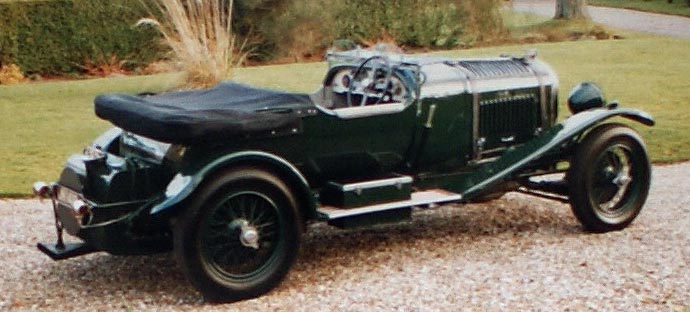 1929 Bentley 4.5 litre
Engine: 4398cc
Output: 110 bhp
0 – 60: 10 secs
Top Speed: 100 mph
The 1920's saw a change in ideas on chauffeurs and their importance and on the 'type of car one would own'. This change saw owners and keen affluent drivers regard the Bentley as the sporty Rolls Royce.
Right from the start the 3 litre was setting a new standard in performance and they swept the boards in motor sport. The engine sizes grew up to an almighty 8 litre with speeds being achieved of 140mph in the mid 20's.
This car is the 4.5 litre model believed to be the finest road car of the 1920's Bentley's for its mix of power and handling.
Originally bodied by Harrison as an open tourer the car is quite a short example and with the 40 gallon tank has a long range. We know the car ended up in Argentina and only returned to the UK in 1989 when the museum acquired the car and since them it has been extensively restored.

Thank you for visiting Moray Motor Museum
Opening Hours
We are open 11.00am - 5.00pm everyday from Easter Weekend until October 28th We are closed in Winter